Sceneaccess.org  / Sceneaccess /  SCC – is the largest and one of the fastest scene-trackers from the "all-in-one". There are mp3/0day/packs sections with the ability to download without the rating, which is worth for beginners. Sceneaccess.org resource will allow you to get access to the latest materials among the first, as this site  truly ranks itself as the elite of file sharing, which has access to all the earliest releases.
Community SCC is one of the most active and valuable groups in the world of torrents. Available forum there – is competent and very active place. Special offers and competitions are carried out on the forum where you can participate!
It is Sceneaccess.org where you can find first hacked the newest games so long waiting by gamers of any age. It is on this scene there are many musical novelties, of course not always as 320 kbps or FLAC, but the fact is that the fastest. Furthermore, it is easy to hold rating. A large tracker's  plus is there are many seedboxers, even more then on famous what.cd tracker. Also you can find huge freeleech sections, so if you download with high speed you can upload faster as well.
Service is not available to ip addresses belonging to Ukraine and Israel. For these countries, there is a option to sell the final account.
Categories of the tracker Sceneaccess.org: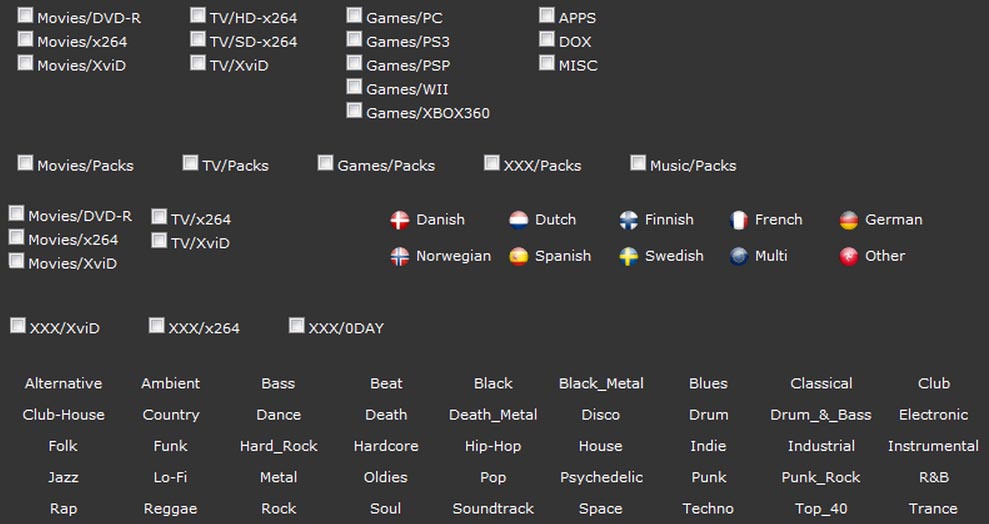 Sceneaccess.org tracker is closed
Buy an invite or account for Sceneaccess.org