Description
Eot-Forum.net / Eotforum / EOT – is one of the best general German private tracker. Usually the tracker is named also Empire of torrents and it is really the true. In fact, many Germans consider Eot-Forum as the best site to find huge amount material from any test. First of all the site is very stylish and have been brought the delights to its members since 2007.
The tracker URL:  http://eot-forum.net/
If you not so good in German, you can easy change interface to English. Browsing the site is nice with their online Radio. There is tones of good content and you can also find some unique packs for PC Games and Android Games in one place. Also many great releases for TV/Movies have dubbed in German, the speed and pretimes are fine. Over all EoT is one of the coolest tracker that you ever seen, you will be persuaded just after buying the invite in our shop.
Categories of the tracker Eot-Forum.net: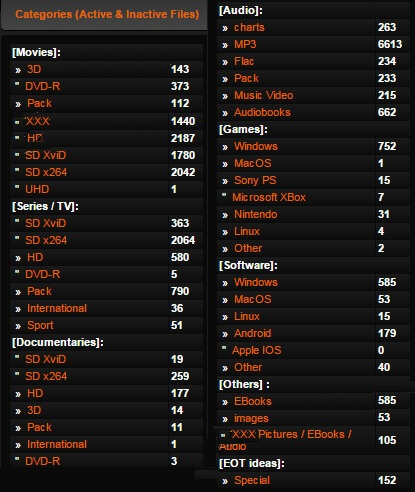 Invites to Eot-Forum.net available for 48 $