Description
Pirate-Share is a private Latin Spanish tracker with a large base of diffferent materials, but mostly using to find and download films. It`s one of the best place for Latin people to share stuff. You can download movies and series in DVDR and BD25 formats.
Pirate-Share.net / PirateShare / PS –  is a special and almost alone general Latin Spanish private tracker having large base of different content, mostly using to find the last releases of movies. The tracker is one of the best and oldest tracker of South America, have around 4000 active torrents of general content, but it is very good for the movies and popular series in DVDR and BD25 (custom and retail) in Latin Spanish. It is really the best place to share stuff for Latin people.
The tracker URL:  http://pirate-share.net/
The thing is if you want to download BD25 or new releases urgently, your should pay little deposit to become "Pirate VIP". But if you do not want to pay you just need to wait a few weeks to download a DVDR and BD25 formats. That is really worth to because you are looking for a tracker with content in Latin Spanish, so that is an excellent option.
Categiries of the tracker Pirate-Share.net: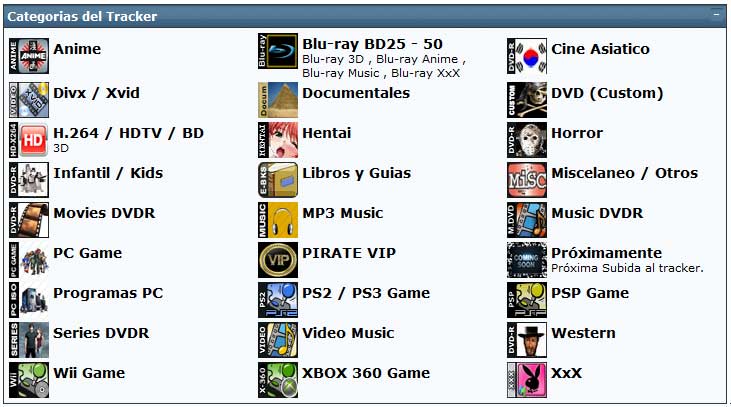 Invites to Pirate-Share.net available for 65 $