Description
SceneFZ – Romanian tracker with over than 50.000 files that can be downloaded! Here it is no ratio, so it is the best tracker for newers to find out everything about seeding without some obligations. Tracker also has it's own great encoder.
SceneFZ.net / SceneFZ / SFZ – is a great Romanian general direction tracker with over 50.000 torrent files. This one of the bigest O/Day ratioless tracker has a Romanian and English forums, its pre-times are acceptable and have a lot of content and users. The best part of the its ratioless system that it has no Hit&Run system. It also has its own great internal encoder FZHD for HD encodes.
The tracker URL:   http://scenefz.net/
Many users consider that SceneFZ is the best tracker for begginers and noobs to start with, it gonna help them alot in cross-seeding, with no much obligation. Also known as ex-FileZone, SceneFZ is based on a friendly java interface. This tracker combines everything a good tracker needs: a helpful staff, a complex forum (Romanian & English), lots of torrents, an excellent pretimes, friendly community and lots of excellent skins. Referring to internal releases, having an account there provides lots of advantages: you will have access to lots of large internal packs (from movies xvid to porn packs).
Categories of the tracker SceneFZ.net: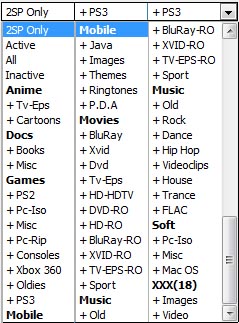 Invites to SceneFZ.net available for 45 $