Description
SportsCult.org / Sport – is private tracker for those who can't imagine his life without sports. The website contains a huge collection of sports channels: SKY SPORTS, FOX SPORTS, TSN, ESPN, NBSCN, BT, EUROSPORT, NBA TV, SPORTSNET WORLD, BEIN US, m2o. Sports Cult will be interesting for football, boxing, NHL, NBA, tennis, snooker, handball, golf, F1 or any other sports fans.
The tracker URL:  https://sportscult.org/
The community of tracker is active and growing. SportsCult's owner has launched a new feature «LIVE TV» for those who want to share his own content. You can easily stream sports event and publish your thoughts for the tracker's big audience.
Football/Soccer fans would have the access to big collection for Football English Premier League, La Liga, Ligue 1, Serie A, UEFA, Europa. Mostly the quality of the video is 720p but sometimes it could be even 1080p. The date of uploading is as close to the date of official release as it possible. SportsCult is user-friendly tracker and has no strict rules. The main thing you should remember — keep your seeding ratio higher than 0.400 after downloading 20GB or more. If you have problems with upload you can use tracker's bonus system or ask the administration for help.
Categories of the tracker SportsCult.org: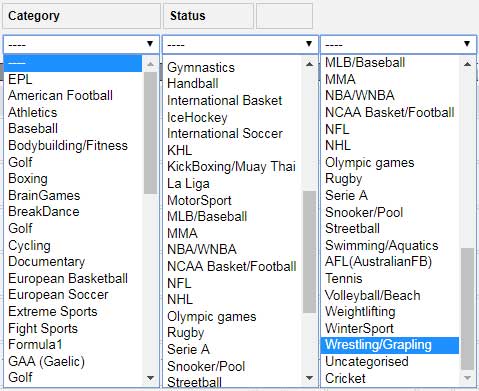 Invites to SportsCult.org available for 45 $