Description

CartoonChaos.org / CartoonChaos / CC – is the best cartoon tracker in the network where you will find all types of Cartoon content. This resource will help you get back to your childhood and watch their favorite cartoons, both new and classics of the genre. Here you can find all the Transformers series, Tom and Jerry, Pluto, Scrooge, Chip and Dale, and much more. But it's not just limited to kids content- it has anime, mature content (Simpsons, Family Guy), and even animated movies. Additionally, it contains cartoon soundtracks that you can download.
The tracker URL:  http://cartoonchaos.org/
At the moment, the tracker contains more than 5,000 torrents, which you can download at any time. There will not be problems with the rating as the resource is rich in the "golden" distributions, which is not taken into account to download, but only upload. Also a well bonus system will quickly accumulate a large amount of traffic. There's a requests section that is pretty active and if you want something specific, don't hesitate to ask! This is a great community with an active IRC so ask around if your request isn't filled.
Categories of the tracker CartoonChaos.org: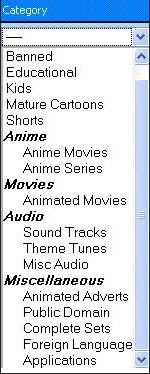 Invites to CartoonChaos.org available for 55 $