Description
Gods.lu / Tracker of Gods or just GODS – is the best German tracker of general direction. With more than 100 thousand torrents, the tracker offers a lot of interesting content, mainly from the categories "Movies", "TV series", "Music". There is a very informative section for adults "XXX", where you can find tones of hot video of inimitable German quality.
The tracker URL:  https://gods.lu
Almost all movies and TV shows have German sound tracks. There is also a lot of foreign non-German content, such as games, programs, books or videos for adults. On the GODS tracker all torrents fit well, new data downloading every day, there are about 80 internal release groups. If you are looking for something unavailable, you can create a request or if you need more buffer, you can also open the corresponding kind of request, which is the easiest way to create a good buffer.
Maintaining a good ratio is very easy, it is probably one of the easiest trackers in terms of rating. All torrents are free every weekend (3 days) and, of course, there are many freeleech content at this time. Big torrents are freeleech, as well as some others chosen by the staff. Even users with relatively slow home connections and without seedboxes will find it very easy to get a good ratio.
Tracker of Gods can be called a required tracker for people looking for duplicate materials in German, and at the same time it is a very good place for other general content.
Categories of the tracker Gods.lu: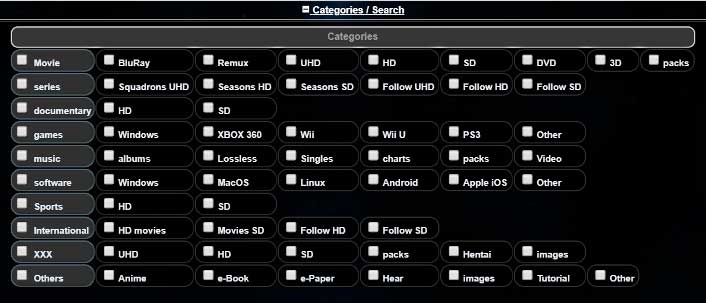 Gods.lu tracker is no working since the April 2019