Description
HD-Spain.com / HDSpain / HDS – is the best Spanish tracker from the category HD-video, the main direction is movies in HD quality. Also it contains a large number of different categories of another video in high quality: soap operas, cartoons, sports and TV shows. Because of its high quality torrents and Blu-ray disks the resource is considered one of the best HD trackers of Europe. The main feature HDSpain is that here you can find many rare publishers unpopular movies with English audio track. There is a section of "strawberry" XXX videos in HD-quality, where there is a lot of stuff of "hot" Spanish origin.
The tracker URL:  https://www.hd-spain.com/
Since the release (July 2008)  the resource has never opened a free registration, you can get there only by invite, which is now virtually impossible to get. Language tracker – the Spanish, the English choice not yet, so the majority of users, who number more than 15,000, presents Spain.
During his work, the tracker has never disappeared from the airwaves. Most torrents are well seeding, have fast download speeds, and of course the Spanish voice. Forum tracker is aware and active community, where you can get answers to questions from the field of HD-video. From time to time the resource pleases its users of freeleech distributions, which are green highlighted in the list of torrents. Often it used for the holidays or birthdays administration.
Categories of the tracker HD-Spain.com: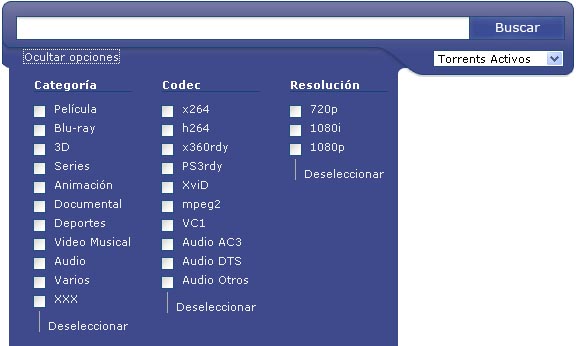 HD-Spain.com accounts available for 150 $