Description
What.cd / What — is a giant musical private tracker, founded in October 2007. It is a private BitTorrent- tracker with a huge selection of music of all genres. Every day, about 200 thousand people spread hundreds or even thousands of different kinds of music releases in a variety of formats – from simple MP3 to heavy FLAC'.
Except the music, the tracker also has a lot of comics, computer software, audio books and books in electronic format. With fast downloading speed, good seeding torrents and a huge collection of music, What.cd is a musical paradise for music fans and it brings people together from all over the world, who often share music.
Buy what.cd invite and you will come to the world's largest music tracker with high quality demands to downloaded releases. Number of torrents on the tracker has exceeded one million, and the number of unique releases has already reached 500,000! Almost all music of the world is gathered here – in quality, ranging from 192 kbps and ending with high-quality FLAC-rips. If you're really fond of music, What.cd – a place where you just need to be.
Also you should keep in mind that the tracker has some rules and restrictions – it is difficult to maintain an acceptable rating by seeding downloaded material. Most likely you will have to create and share your own torrents. Although for supporting the rating on the site, there are freeleech packs and other available methods.
In order to register for the What.cd you need an invitation, which you can buy in our store. Further to an invite, you can buy a buffered account what.cd, which will give you full unrestricted access to all releases of the site.
Categories  of the tracker What.cd: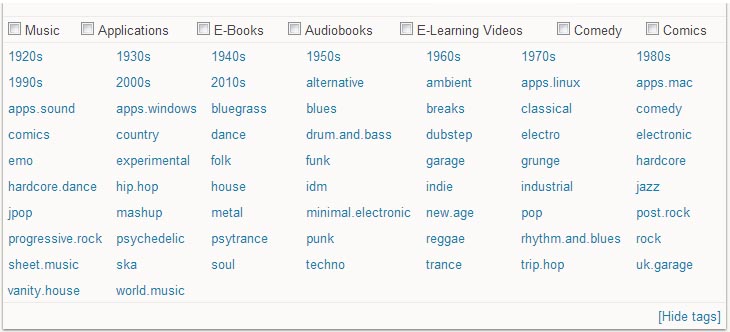 What.cd tracker is currently closed, see around  other music trackers