Description

MMA-Tracker.net / mma-tracker / MMA – is a tracker specialized in MMA content. You will find almost any MMA stuff there, great content and great speeds. Tracker genre is sports (MMA content only), maintaining ratio moderate. Tracker signup closed, invite system only.
The tracker URL:  http://mma-tracker.net
MMA (mixed martial arts)  is a  full contact combat sport that allows the use of both striking and grappling techniques, both standing and on the ground, from a variety of other combat sports. Various mixed style contests took place throughout Europe, Japan and the Pacific Rim during the early 1900s.
Categiries of the tracker MMA-Tracker.net: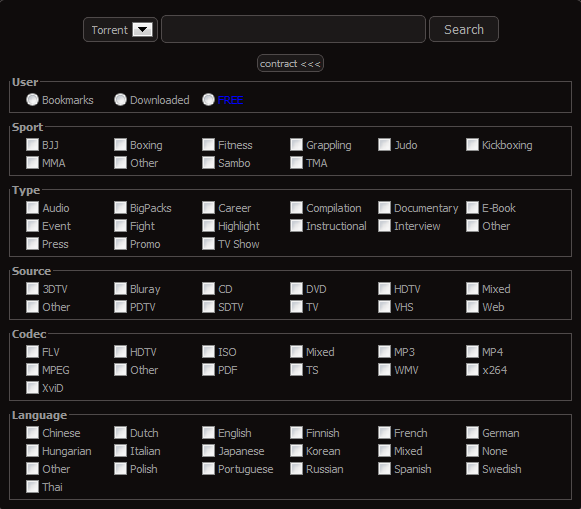 Invites to MMA-Tracker.net available for 30 $